Household Support Fund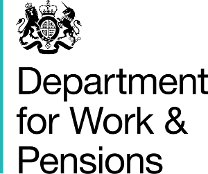 The Household Support Fund
The Household Fund is to assist residents most in need, in the Preston area, to help with significant rising living costs, It is intended to help those who do not have enough resources to meet immediate short term needs and require assistance with essential items over the coming months.
This grant can be used to help towards the cost of:
Energy/water needs
Food
Essentials linked to energy / water needs
Wider essentials but only in exceptional circumstances
The third round of the support funding is to support those in most need due to the rising cost of living.
It is not intended to cover debt advice or general financial hardship support which is not linked to energy/food, warmth and/or hygiene.
The fund is not intended to cover housing costs as there are other benefits and support available to help with these for example Discretionary Housing Payments.
Awards will be made where there is no alternative means of meeting the need.
Please be aware that the Household Support Fund is a cash limited discretionary fund and payments will be made on a first come first served basis. All applications will therefore be processed strictly in order of date received and if all requested supporting documentation is complete.
Eligibility
To be eligible for the scheme you must be:
A resident of the Preston area - please visit GOV.UK - to find your local council
Experiencing financial hardship and not have enough resources to meet your immediate short-term needs
Support available
The scheme can help with short-term living costs such as food, gas, electric, water, household bills and clothing (this is not an exhaustive list).
The scheme will also signpost you to other sources of advice and support to ensure that you get all the assistance you are entitled to.
You may be offered a referral for advice and assistance with finance, debt and/or welfare benefits, to help address your long-term needs, this is before any decisions are made.
Please Note - White goods, furniture, flooring and carpets cannot be considered under this scheme unless in exceptional circumstances and the decision of the council will be final.
Restrictions
The scheme does not cover:
Any requests for items that are not essential for example debts incurred by gambling or loans/credit cards, overdrafts, HP etc
Applications from those with sufficient income, savings, capital and assets
Requests for household items where these are the responsibility of the landlord
Rent arrears and/or deposits unless meeting exceptional need
Only one application per household
How to Apply?
To apply for the Household Support Fund, please complete our online form.
Apply for the Household Support Fund
Please note due to the number of applications currently being received we are unable to respond to emails regarding documents or on the progress of your application.
We aim to deal with applications within 20 working days from receipt of all evidence requested. To speed up the process, please provide all requested information at the time of application.
How long will it take for a decision to be made?
We aim to make a decision within 20 working days of receiving all the required information.
Depending on the level of demand for the scheme, this may not always be possible. During this time please do not submit further application or try to contact the council regarding your application, as this will delay the process of your application and we will unfortunately be unable to acknowledge your further contact.
To speed up the application process please ensure you fully complete the application form and provide all the evidence we ask for.
What information will you need to include?
We will need the following information:
Where you live
Full household details
Your circumstances
Your income
Your most recent Bank Statement showing one months transactions and showing your name and address - dated within the last 2 months. If you do not provide complete bank statements your application will not be considered.
All applications must be supported with bank statements for all adults in the household and for all accounts held - these must be for one full month - showing transactions in and out of the account and must be dated within the last 2 months. Screenshots showing the bank account details only will not be accepted but pictures of bank statements may be submitted.
If you pay your Energy Bill by Direct Debit we will require a copy of the front and back page of your most recent bill and confirmation of what type of meter you have installed.
Evidence of any gambling on bank statements provided will be investigated further
What support you need and an in-depth explanation as to why the support is required.
Incomplete applications will be rejected.
Can I appeal a decision if my application is unsuccessful?
As this is a discretionary scheme there is no right of appeal. However, if you think we have overlooked important information then you can ask for us to look at the application again by emailing household@preston.gov.uk providing reasons along with your name, address and reference number.
This decision will be final.
Your privacy
The information that you provide will be processed in accordance with the (GDPR) and data protection law for the purpose of provision and management of the Household Support Fund. Your data maybe shared with Gift 92 to assist with the purpose of your grant application and Preston City Council for the purposes of checking your eligibility for any further discounts or exemptions on your council tax.
Your personal information, where provided, will be processed under Article 6,1 (e) of the GDPR - processing is necessary for the performance of a task carried out in the public interest or in the exercise of official authority vested in the controller.