Preston Market Hall - Stall M3 (for rent)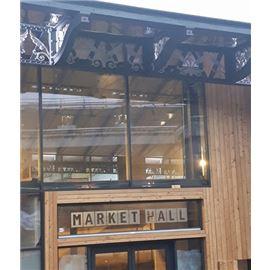 Located on the corner of an aisle opposite a successful bag stall, a new 'street food' stall and an established delicatessen.
Address
Market Hall - Preston Markets
Earl Street
Preston
PR1 2LA
Area
16sqm/169sqft
Rent
£461.37 per month (£5536.00pa) (+VAT) per month including service charges. Utilities are billed separately.
Lease term
Three years.
Arrange a viewing
Viewing Preston Markets and the stall is highly recommended. To book an appointment please get in touch with the Markets Office markets@preston.gov.uk.
How to rent the property
To rent a stall in the Market Hall please complete the online application.
Apply for occupancy of the Market Hall
Map address for Preston Market Hall
Preston Market Hall, Earl Street, Preston, PR1 2LA.