Riversway Managed Workshops - serviced light industrial / office / storage space (for rent)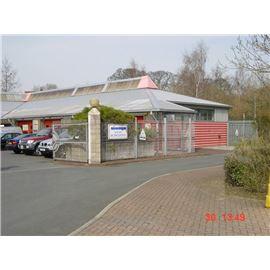 We offer self-contained light industrial/office/storage units on flexible lettings. A range of uses will be considered, although vehicle repairs or vehicle storage will not be considered.
There is a reception office on site which is open during the busiest times mid-week offering a printing, mail and parcel distribution service to tenants. There is also a central secure mail drop facility where tenants can collect incoming mail at any time.
Please note: some of these office services may be temporarily suspended to observe and maintain social distancing rules during the COVID-19 outbreak.
Address
Leeward Road
Riversway
Ashton-on-Ribble
Preston
PR2 2TE
Location
Leeward Road is off Chain Caul Way, approximately 100 metres west of its junction with Chain Caul Road.
Area
The unit sizes range from 125 - 930 sq ft.
Rent
The asking rent for each unit is non-negotiable but reflects good value for money. For further details please contact Mary Dawes or Carrie Sharples on 01772 729991.
Business rates
The responsibility of the tenant, but subject to any Business Rate Relief which may be available. Prospective tenants to make their own enquiries.
Length of lease
We are offering a 6 year lease, contracted out of the security provisions of the Landlord and Tenant Act 1954.
Rent review
The rent will be reviewed at the end of the third year of the term.
Notice period
The landlord or tenant can bring the lease to an end at three months' notice at any time.
Rent deposit
We will collect a rent deposit equivalent to 2 months' rent (and VAT if applicable) and will hold this for the length of the term under a rent deposit agreement.
Rental billing
We issue bills quarterly in advance for the rent, but the tenant is permitted to pay monthly.
Arrange a viewing
By appointment. Please complete the following form:
How to rent the property
To apply for a lease of a property complete one of the following forms:
Map address for Leeward Road
Leeward Road, Riversway, Ashton-on-Ribble, Preston, PR2 2TE.