Don't miss the Fantastic Finale to Lancashire Encounter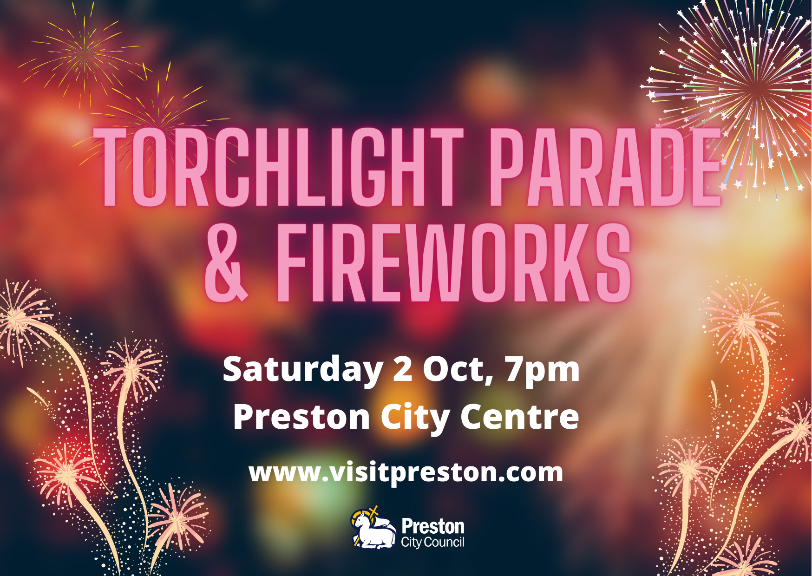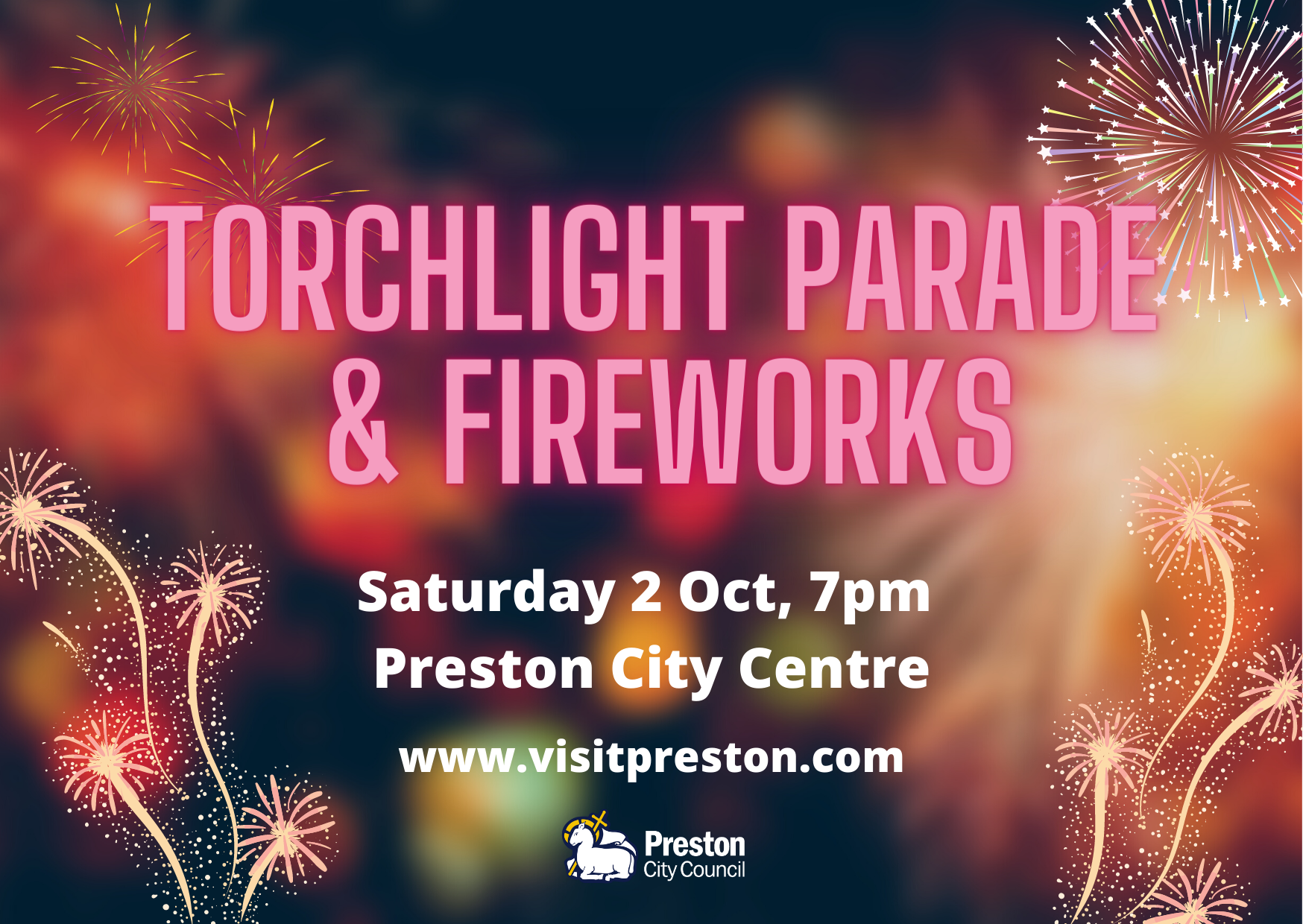 27 September 2021
Join Preston City Council for a stunning grand finale to Lancashire Encounter on Saturday 2 October. From 7pm a mesmerising Thank You torchlight parade held by the Mayor of Preston, followed by a spectacular fireworks display, will be on show for visitors to the city centre.
As it will be visible from anywhere in the city centre, the breath-taking fireworks display presents an unmissable opportunity for residents and visitors to go ''Out Out'' in Preston.
Following the Mayor's torchlight parade, which will be a touching tribute to all keyworkers in Preston, the amazing firework display will mark the end of the Lancashire Encounter festival, bringing three wonderful weekends of art, music, and family entertainment in the city centre to a close. This event will also provide the opportunity for a city celebration and appreciation for all who have sacrificed and worked hard to support Preston through the pandemic.
Mayor of Preston, Councillor Javed Iqbal, said,
"I cannot wait for the parade and fireworks; it will be a spectacular event for the city and a fitting tribute to thank the key workers who have given so much for the community in the collective struggle against Covid-19.

"It is also our Thank You to the residents, businesses and community groups that have pulled together throughout this difficult period by looking out for one another and making Preston proud.

"As we close the curtain on what is proving to be a wonderful Lancashire Encounter festival, I look forward to having the pleasure of welcoming people into the city centre to enjoy a stunning fireworks display and everything else on offer in Preston."
More information
The Torchlight and Thank You parade will begin from 7:15pm on Moor Park Avenue and end on the Bus Station canopy.
Preston City Council will be working with the Director of Public Health to ensure this event follows all relevant Covid safe protocols. All participants will be asked to take a Lateral Flow Test before arrival, and no one with symptoms is expected to participate.
Visit the Lancashire Encounter website for more information about the festival.
The Council has been allocated up to £215,626 for the Reopening High Streets Safely and Welcome Back projects, funded from the England European Regional Development Fund (ERDF) as part of the European Structural and Investment Funds Growth Programme 2014 - 2020.
The Department for Communities and Local Government is the Managing Authority for ERDF.
Established by the European Union ERDF funds help local areas stimulate their economic development by investing in projects which will support innovation, businesses, create jobs and local community regenerations.