The rising cost of living- Preston City Council offers support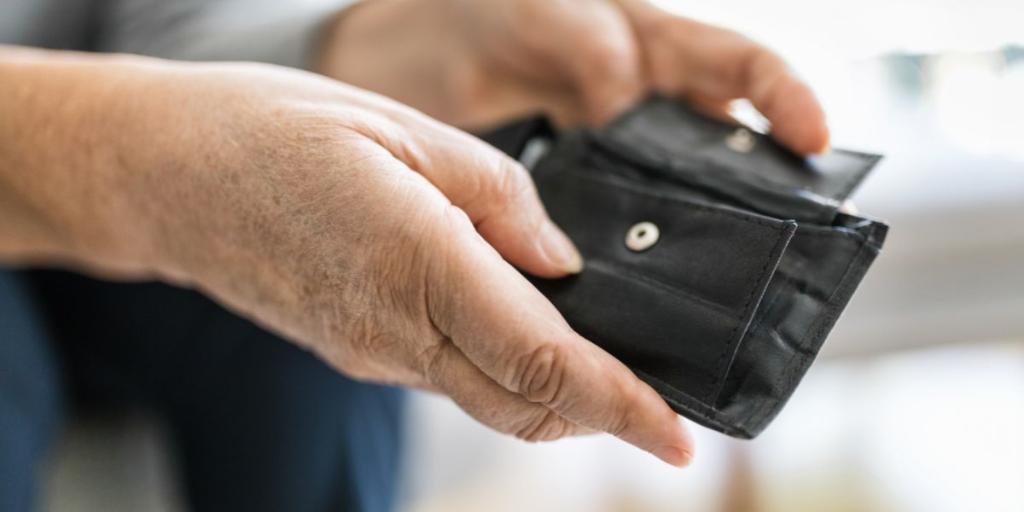 23 September 2022
As the cost of living continues to rise, many local residents are feeling the effects and are concerned about how they will manage, especially during the winter months.
Preston City Council is signposting people to a helpful website aimed to provide a wide variety of useful information for the local community.
The Help In Preston website includes a cost of living support hub, a noticeboard section for local events and a service directory.
The Council's frontline services also continue to play a vital role in supporting residents every day, particularly through these rough times.
Cabinet Member for Communities and Social Justice, Cllr Nweeda Khan, said:
"We realise how tough things are for our local residents, especially low-income households.

"During the summer holidays we supported and funded (via the DWP Household Support Fund) six food banks, four hot meal providers/ community kitchens (teaching cooking skills, how to cook on a budget), five food pantries and 19 Holiday Markets - this ensured access to emergency food provision across the city.

"Let's Grow Preston offer continued support of this programme of work, by engaging with the local allotments and providing fresh fruit and veg boxes to support families in accessing healthy and affordable meals.

"On average 2,040 families and individuals are being supported per week, with a total of 12,240 supported over the six-week summer term.

"We have also provided funding and support for the development of DENW's (Disability Equality North West) kitchen and hot meal service to vulnerable individuals and families and further cooking classes with the Foxton Centre, and Preston's Kind Communities."
What further help is available?
The recent Energy Price Guarantee will reduce the unit cost of electricity and gas so that a typical household in Great Britain pays, on average, around £2,500 a year on their energy bill, for the next two years, from 1 October 2022.
The discount is automatic. If you get a message telling you that you need to apply, or asking for your bank or credit card details, this could be a scam.
*Update: Round 2 applications are now closed. Awaiting details of any further funding. There is limited funding still available as part of Household Support Fund, Round 2 which was set up to help residents with essentials such as access to energy and food.
The Energy Bill Support Scheme is part of the government's wider support to help households with the cost of living. It's open to all domestic households who use electricity.
Preston City Council is signed up to the Cosy Homes in Lancashire initiative which provides advice and, in many cases, physical improvements to the energy efficiency of people's homes especially those on low incomes, and in the run up to winter access to the Homes Upgrade Grants for eligible households and properties.
The Council also has a dedicated housing advice team and offers welfare benefits and debt advice.
Those on a low income may be eligible for the Council Tax Reduction Scheme. People already in receipt of this support and are still struggling may be able to access the discretionary Exceptional Hardship Fund.
The Council Tax Energy rebate has seen households across Preston receive payments to help with rising energy costs in the form of Post Office vouchers which they can cash in to receive their Council Tax energy rebate. Those properties occupied by a resident (or residents) considered to be "severely mentally impaired" in band A to D will receive a "top up" of up to £30 in addition to the £150 Council Tax Rebate.
Struggling to meet the cost of food? There is a range of support available.
The Council is focussed on affordable credit through responsible lenders, Clevr Money Credit Union and Lancashire Community Finance. Rates of interest are considerably lower than payday lenders.
People born on or before 25 September 1956 could get between £250 and £600 to Winter Fuel payment which includes a Pensioner Cost of Living Payment and Cold Weather payments.
Residents can also find advice through the Healthier Lancashire and South Cumbria website including more information on the government's pending Cost of Living payments in autumn for those entitled to certain benefits or tax credits.
Preston City Council continues to promote real living wage jobs, support community food provision, energy efficiency measures and ensure our local economy works for residents especially with city regeneration plans supporting local jobs, supply chains and trade union access.