Preston City Council commits to Councils for Fair Tax declaration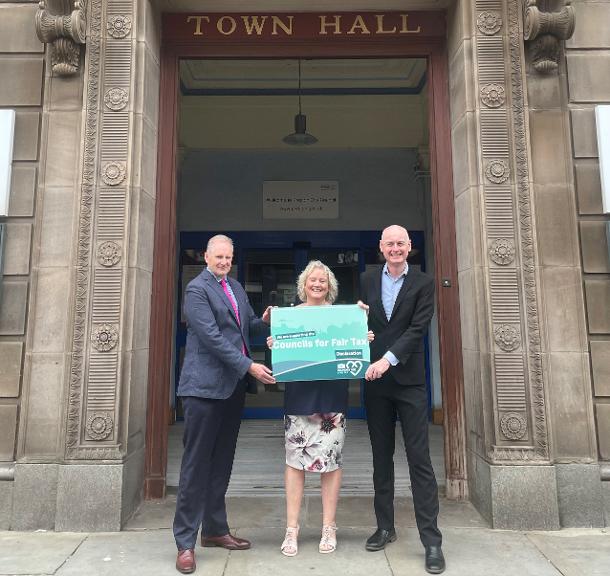 21 July 2022
At a recent full council meeting, Preston City Council Members agreed to approve the Fair Tax Foundation's Councils for Fair Tax Declaration.
The council joins 26 other authorities across the UK, including Birmingham City Council, Newcastle City Council, and most recently Richmond Upon Thames.
The Fair Tax Foundation has developed the Councils for Fair Tax Declaration in collaboration with UK cities, towns and districts who believe that they can and should stand up for responsible tax conduct - doing what they can within existing rules and pledging to do more if given the opportunity, as active supporters of tax justice.
The Declaration commits cities, towns and districts to pursuing exemplary tax conduct in their affairs, require greater transparency from suppliers and join calls for more meaningful powers to tackle tax avoidance amongst suppliers when buying goods and services.
Councillor Anna Hindle, said:
"By signing up to this initiative we are seeking to lead by example. Everyone needs to pay their fair share.

"Preston City Council has a proud history of standing up for responsible conduct, ranging from the real Living Wage, Progressive Procurement and Fairtrade. Fair tax is no different."
Leader of Preston Council, Councillor Matthew Brown, said:
"As Leader of the Council, I'm really proud of the work Cllr Hindle has achieved to ensure that in a time of a cost of living crisis and post Covid recovery we ensure that the businesses and organisations we contract with are encouraged to pay the amount of tax the law intends."
Mary Patel, Networks Manager at the Fair Tax Foundation said:
"We're delighted that Preston Council passed the motion with unanimous cross-party support. Preston is known around the world for its community wealth building model and by signing up to the Councils for Fair Tax Declaration they show that responsible tax conduct is a key component of that. It's brilliant to see that they have also encouraged local public institutions to support fair tax too.

"At the Fair Tax Foundation, we believe that 'good' tax conduct should be a core public procurement consideration. Not only because it helps level the playing field for competing suppliers and bolsters the national corporate tax take, but it also enables better identification and mitigation of financial and corruption risks by contracting authorities."
Further information
*2022 polling (2022 ICM Omnibus, a nationally representative omnibus survey of c.2,000 adults across GB between 6 and 11 May 2022) commissioned by the Fair Tax Foundation from ICM.
The Fair Tax Mark accreditation scheme was launched in 2014 and seeks to encourage and recognise organisations that pay the right amount of corporation tax at the right time and in the right place. Tax contributions are a key part of the wider social and economic contribution made by business, helping the communities in which they operate to deliver valuable public services and build the infrastructure that paves the way for growth. Accredited businesses include listed PLCs, co-operatives, social enterprises and large private business. The Global Multinational Business Standard was launched in the last quarter of 2021, enabling multinationals headquartered outside of the UK to be accredited for the first time. The Fair Tax Foundation operates as a not-for-profit social enterprise and believes that companies paying tax responsibly should be celebrated, and any race to the bottom resisted.
Other Fair Tax Foundation initiatives include Fair Tax Week.
Picture caption: Preston City Council Chief Executive Adrian Phillips, Cllr Anna Hindle and Leader of Preston City Council outside Preston's Town Hall
Be the first to find out about news and the latest updates from Preston City Council.
Find news shares about these stories by following us on Facebook - Preston City Council and Twitter - Preston City Council.
For the latest business and investment news visit Invest Preston - business blog. Alternatively, for all the latest on things to do and see in Preston head over to Visit Preston - visit blog.