Recent fires in Preston City Centre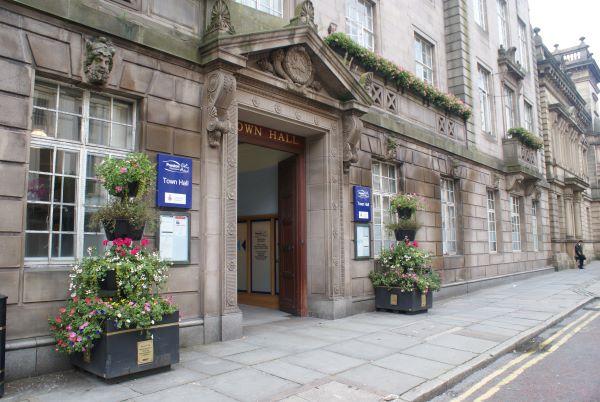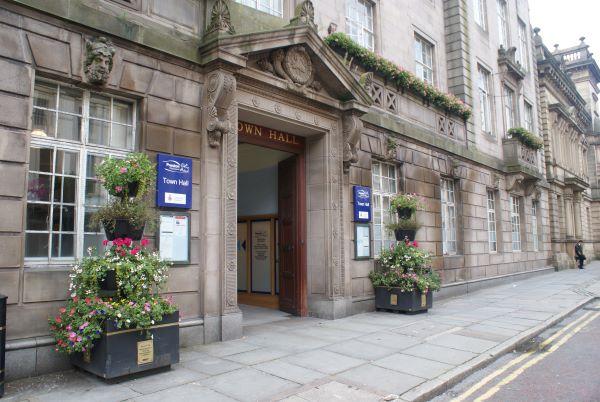 20 May 2022
Update (7.30pm, Sunday 22 May)
Further update - city centre road closures due to fire
Following confirmation of a new smaller safe cordon around the site, our Lancashire County Council highways colleagues are currently in the process of removing the road closure on Church Street to allow pedestrian and vehicle traffic. The diversion across the Flag Market and Old Vicarage will then also be removed.
The road closures to Syke Street, Avenham Street, and Glovers Court will remain in place until at least Monday afternoon. This also means the two Avenham car parks will have to remain closed.
Thank you again for your co-operation and understanding at this time.
Update (3.30pm, Sunday 22 May)
Update to ongoing incident on Church Street Fire
Following yesterday's efforts relating to the emergency demolition works to the rear of the site on Syke Street, we are now able to provide a more detailed update.
The structure to the rear of the former Tokyo Jo's nightclub and the vacant Odeon cinema needs to be removed in part to allow further investigation and surveys to establish the full extent of demolition required. This is ongoing and further updates when established will be given.
All efforts are being made to enable the opening of the businesses that have had to remain closed since Thursday evening, and contact will be made with each business as soon as possible.
We are now at a position where we are working towards opening the road closure on Church Street to pedestrians and traffic. There will be a new safe cordon in place from the underpass of Old Cock Yard, across the footpath, closing the footpath along to Main Sprit Weind. The bus stop within the cordon will remain closed. This will allow businesses in this newly opened-up area to reopen. This is estimated to be in place later this evening. A further update on the time for this will be given in due course.
Avenham Street and the businesses in the area will have to remain closed at the moment for the Fire Service personnel required on site. This is expected to be at least until Monday afternoon. The road closures to Syke Street and Glovers Court will also remain in place until at least Monday afternoon. This does mean that unfortunately the two Avenham Car Parks affected will have to also remain closed.
Once this new cordon is in place, the road diversions around Old Vicarage and across the Flag Market will be removed and the normal flow of traffic can resume.
We would like to thank the businesses of Preston and members of the public for their co-operation and understanding during this time.
And lastly we would like to thank all our colleagues from the numerous agencies that we have worked alongside since Thursday for all their efforts, in particular Lancashire Fire & Rescue Service, Lancashire Police, North West Ambulance Service, Lancashire County Council Highways, Electricity North West and Cadent.
Update (1.30pm, Sunday 22 May)
UPDATE FOR RESIDENTS EVACUATED DUE TO FIRE
Following yesterday's (Saturday) emergency demolition works to the rear of the site on Syke Street, we are now at a point to allow some residents who were evacuated from their homes to return later today. Access to properties in this area remained closed due to the fire escapes decanting on to Main Sprit Weind.
The residents who can return from 5pm, Sunday 22 May are those who live in the properties at the southern end of Glover's Court, essentially this is all the properties except Buckingham House. Buckingham House residents will NOT be able to get into the property on Sunday. The dangerous structures in this area are in the process of being removed and made safe and a further update will be issued as soon as is possible.
Residents who can return from 5pm Sunday 22 May should present themselves at the Police cordon and they will be given further access instructions.
If you know anyone who has been affected by the evacuation of these premises, please pass this message on to them.
Thank you for your patience and co-operation. Further updates will be issued as soon as possible, as and when we are able.
Update (4.30pm, Saturday 21 May)
FURTHER UPDATE - TRAFFIC DIVERSIONS IN CITY CENTRE
Following on from our earlier update we are aware that a number of drivers are misusing the road diversions currently in place in Preston City Centre as a result of the ongoing incident on Church Street.
There is no authorisation for vehicles to turn right from Lancaster Road and down either Earl Street or Jacson Street, against the one way system.
Similarly, vehicles travelling up Wards End from Church Street and travelling up Church Street itself cannot turn right on to Lancaster Road to access the Harris Street/Flag Market road.
The road formed across the Flag Market has been barriered and pedestrians should not be walking within these barriers. There are pedestrian crossing points at either end of the Flag Market.
The diversions in place will remain till at least Monday.
Drivers and pedestrians, please be mindful that this area is in use by all and to take care where they are.
Update (11.30am, Saturday 21 May)
We understand the impact the city centre road closures and safety cordon have had on access to the city centre and knock-on effect to local businesses and commuters. This morning we have met with external agencies including Lancashire Fire & Rescue, Lancashire Police and Lancashire County Council Highways department and have established a safe diversion route for most business deliveries affected by the road closures that remain in place.
The diversion route to allow deliveries to businesses on Friargate, Orchard Street and the Covered Market is as follows:
From Ringway turn on to Tithebarn Street, turn right on to Old Vicarage. At the end of Old Vicarage, a left turn will be possible to go down the one way system of Lancaster Road. Harris Street (between the Courts and Harris Museum) has been opened to allow a right turn for traffic across the Flag Market, on to Cheapside/Market Street to allow access up Earl Street, and then back on to the one way system of Lancaster Road for exit out down to the left turn at Church Street.
This route is highlighted in red on the attached image - the black lines are the current road closures in the Church Street area which will remain place until further notice whilst we are in the emergency works phase. The closures to Syke Street and Avenham Street will also remain at this time.
It is expected that the diversion will be open for use around 1pm today, Saturday 21 May.
Glovers Court remains closed to traffic but businesses to the west side of the road are allowed to open with pedestrian access.
This emergency multi agency situation and the subsequent road closures are being closely monitored and regularly reviewed alongside our colleagues in the Emergency Services to ensure the safety of all. Any further changes will be updated as soon as possible, as and when they occur.
Update (5.30pm, Friday 20 May)
Following last night's fire in the former Odeon cinema and vacant Evoque nightclub, there have been changes to access on Church Street and Glovers Court.
Lancaster Road will open allowing left hand turn only for traffic on to Church Street. A cordon will be in place spanning across Church Street between Baluga Bar and the Co-Op bank and from the corner of Cheapside to the former Fishers bar. Baluga bar, Slug and Lettuce and the businesses on Lancaster Road will now fall outside the new cordon as will Waterstones bookshop.
There will be supervised pedestrian access across the top and bottom of Glovers Court. The businesses along Glovers Court will remain closed at this moment in time.
Syke Street and Avenham Street will remain closed to allow the emergency demolition works to take place.
Vehicle access to Cheapside and the area around Preston Markets is still restricted.
There are still personnel vehicles that need to be relocated, so the road openings described above will be released when safe to do so in the next 2 hours.
Emergency services and Local Authority Building Control officers will remain in the area over the weekend.
Due to the ongoing situation in the area, unfortunately tomorrow's Taste of Carnival event, due to take place on the Flag Market, has now been cancelled.
Impact and advice on Preston City Council Services
Avenham multi-storey car park will be closed until further notice
City centre waste and recycling collections, plus street cleaning, will take place as normal where access remains available; missed collections due to road closures will be re-scheduled as soon as possible
Driving to the Town Hall and Preston Markets is not possible via the usual routes; short stay parking is available at Tenterfield Street next to the site of the old Market Hall.
Taxi ranks available while reduced cordon / road closures are in place - Church Row, PR1 3BX, Lancaster Road or Preston Railway Station with Taxi Marshalls on duty Friday night and Saturday night
For anyone unable to return to their accommodation for safety reasons, call 01772 906916 (out of hours service).
Statement following recent fires in Preston city centre
Adrian Phillips, Chief Executive, said,
"Everyone is concerned about the devastating effects recent fires have had on Preston city centre.

On Thursday 19 May at approximately 8pm our Building Control and on-call team were alerted to a fire on Church Street which has caused serious damage to the former Odeon cinema and vacant Evoque nightclub.

Emergency services responded quickly to the incident and worked tirelessly throughout the night to contain the fire. Lancashire Fire and Rescue Services have remained on site this morning.

Lancashire Police evacuated properties on Glovers Court and the City Council found temporary accommodation for five people affected by the fire who were unable to find other accommodation.

Emergency demolition work is required at the site over the coming days with completion expected by Monday 23 May. It is expected that roads at the front and rear of Church St and Syke Street will be closed until Monday afternoon. Additional road closures include Main Sprit Weind, Avenham Street, Glovers Court, and Church Street which will affect traffic movement around the city.

We understand the impact road closures and restricted access is having on city centre businesses, and as such this is being closely monitored and regularly reviewed. Access will be allowed as soon as it is safe to do so, and further updates will be provided by the relevant agencies.

A multi-agency investigation into the cause of the fire will begin and we continue to work with and support the emergency services and relevant agencies on this incident."