Preston welcomes new Mayor, Cllr Neil Darby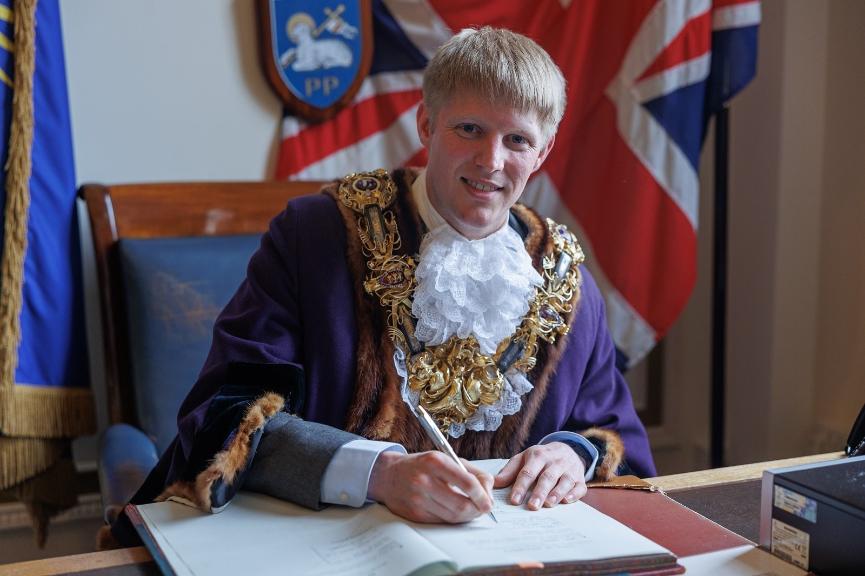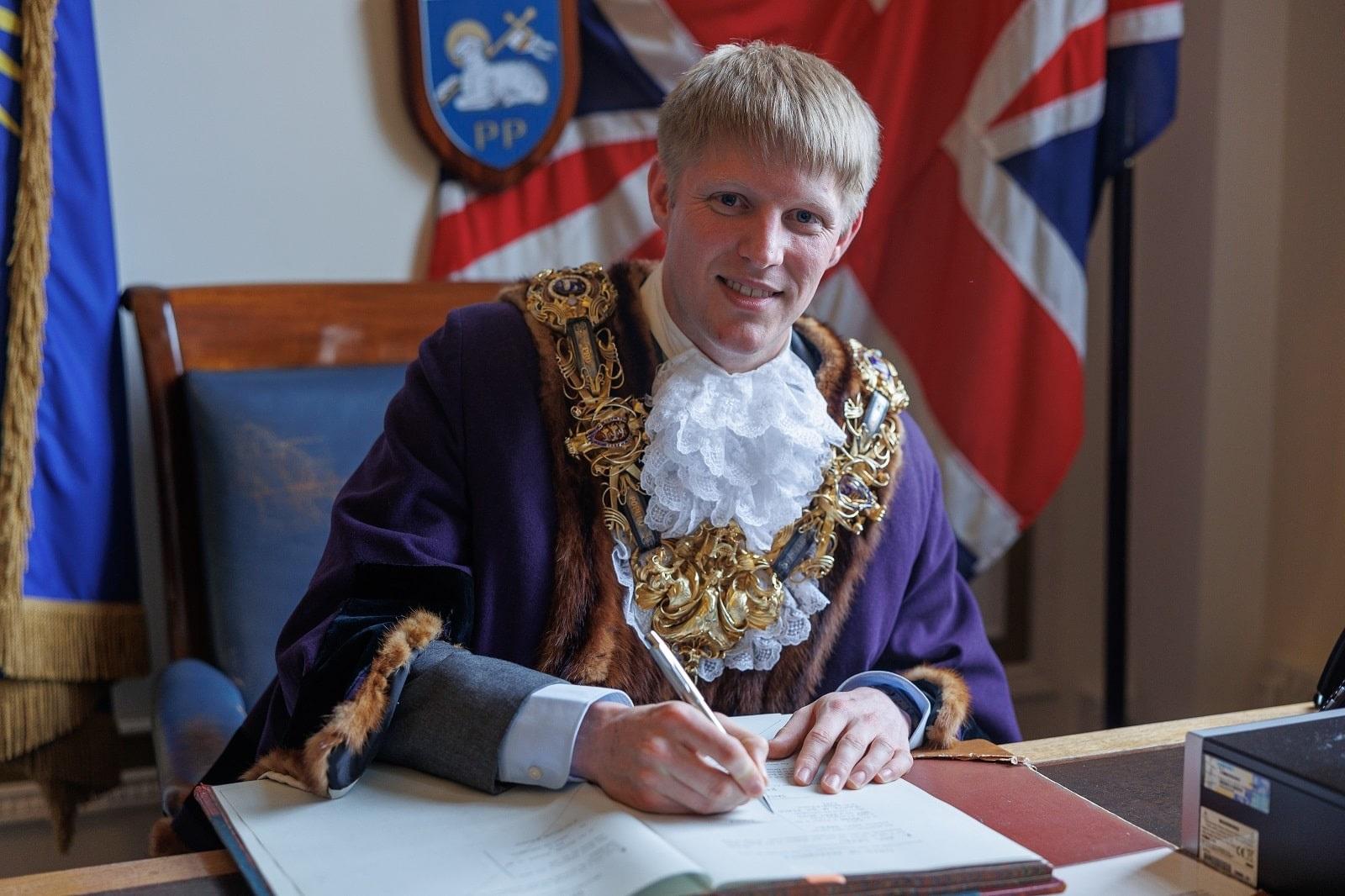 19 May 2022
The city of Preston has formally welcomed Councillor Neil Darby as its 694th Mayor and one of the youngest to hold the role, as far as our personal records show, at just 34 years old.
Councillor Darby served as Deputy Mayor throughout 2021/22 and has now become the Mayor following the completion of Councillor Iqbal's term in office.
Neil was born in Chelmsford, Essex and graduated from Leeds University in 2011 with a degree in Politics and Parliamentary Studies. He moved to Preston in 2010 after his university placement year in the office of Sir Menzies Campbell MP in Westminster.
Currently working as the Administration and Marketing Coordinator at a leisure park, where he started in 2016, Neil is particularly proud of their record as five-time consecutive finalists for the Lancashire Tourism Awards Sustainability Award (and 2019 winners!)
Neil has been active in local politics since moving to Preston in 2010, first standing for election in the Tulketh ward in 2011. He began helping in Ingol, Tanterton, Cottam and Lea Town working with former county councillor Bill Winlow in 2012 and first won election to the Ingol ward in 2014. He has represented the Ingol and Cottam ward since its creation in 2019. Since 2019 he has been the Deputy Leader of the Liberal Democrat Group on Preston City Council and has also sat on the Planning Committee since that election.
New Mayor of Preston, Councillor Neil Darby said,
"It is a privilege and an honour to become the Mayor of Preston - a city that means a great deal to me and has been my home for many years.

"Being the youngest Mayor of Preston in modern times and part of the LGBTQ+ community shows the growing diversity of elected Councillors at the City Council and being representative of the current make-up of Preston residents.

"I hope to make a positive difference to the community and to provide a voice to those who might otherwise go unheard. It has been a privilege to serve on Preston City Council and it is an immense honour to now become the Mayor of Preston."
Councillor Darby has selected Intact community centre, Ingol along with Lancashire Teaching Hospitals charity as his mayoral charities.
More information
The Mayor of Preston is a civic role with the Mayor acting as the City's first citizen, which means they speak on behalf of the City and are an important part of its identity. They also represent local people at civic and ceremonial events.
The official Mayor-making ceremony took place at 6pm Wednesday 18 May 2022 at Preston's Town Hall in the Council Chamber
Image courtesy of Michael Porter Photography
Updates on Mayoral activities throughout the year will be shared on social media - Preston Mayor - Facebook and Preston Mayor - Twitter
Intact will be one of Neil's Mayoral Charities for 2022/23 after seeing first hand in Ingol and Tanterton the amazing work they do for people in the area, particularly in the wake of the Covid pandemic.
He will also be supporting as another Mayoral Charity the Lancashire Teaching Hospitals Charity. This is in part as a response to the impact that Covid has had on our local hospital and the hard work done by staff throughout the crisis, and partly a tribute to the fantastic work done by the NHS in caring for his mum who suffers from a chronic medical condition.