The Queen's Platinum Jubilee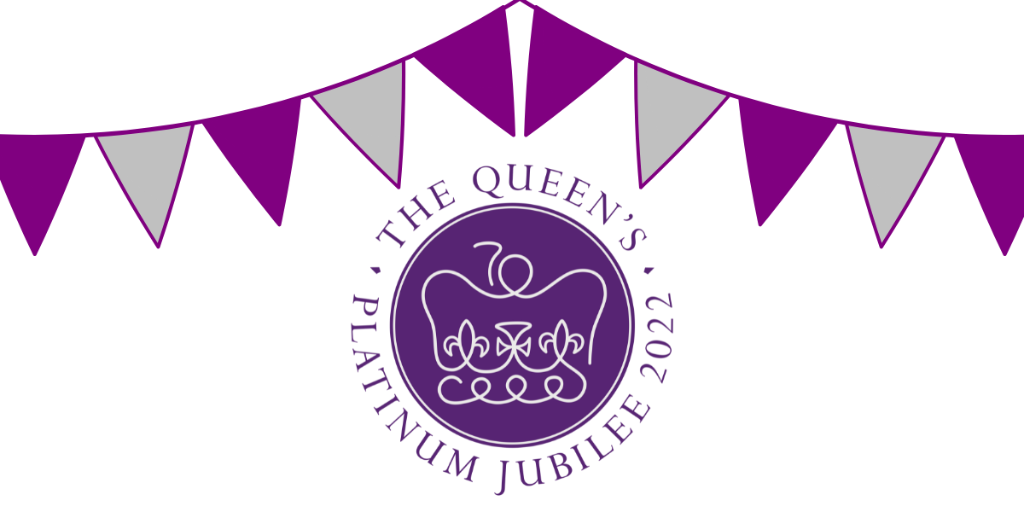 25 May 2022
2022 marks the 70th year of Her Majesty The Queen's reign, meaning The Queen will become the first British Monarch to celebrate a platinum jubilee.
In recognition of this historic milestone the Government has announced a four day weekend to celebrate this occasion. The late May bank holiday will move to Thursday 2 June and an additional bank holiday has been arranged for Friday 3 June.
Throughout the four day celebrations there will be national events and ceremonies which will be supported by community events taking place across the UK.
Visit the Royal Platinum Jubilee website
Events
Local events
The Jubilee weekend events in Preston will have everyone smiling. The weekend will be filled with music, live performances, crafts, culture, and entertainment suitable for the whole family. Don't miss out, pay the city centre a visit and make your Jubilee weekend one to remember.
Thursday 2 June - Jubilee Celebrations
Location: Preston Flag Market
Time: From 8pm
This family-friendly event will be open to the public from 8pm, with a range of exciting performances and entertainment. There will be a Civic Jubilee launch event, hosted by the Mayor of Preston and tributes from Preston Faith Leaders' to Her Majesty Queen Elizabeth II throughout the evening, along with performances from Preston Caribbean Carnival, Preston City Mela and Preston Musical Comedy Society.
The evening will end with the lighting of the Official Platinum Jubilee Beacon at 9.45pm, followed by the National Anthem.
Preston's newly-appointed Mayor, Councillor Neil Darby said,
"I'm delighted to be presiding over Preston's civic Jubilee celebrations. This historic occasion of witnessing our Monarch celebrate 70 years as Sovereign is a special time. There is a packed weekend of family-friendly, cultural and community-based activities planned, to mark this event.

The lighting of the beacons will enable communities across the UK and beyond to join at the same time, paying tribute to Her Majesty. Preston is proud to be part of these celebrations, particularly as they coincide with the twentieth anniversary of Her Majesty elevating us to city status."
Saturday 4 June - Preston Mela
Location: Avenham Park
Time: 10.30am - 6pm
The annual Preston City Mela will be taking place at Avenham Park.
The lively and family-friendly event is the perfect Saturday treat and a fantastic opportunity to get dancing! This year's event is jam-packed with all kinds of activities, workshops, and performances.
For more information view Visit Preston's - Preston City Mela.
Sunday 5 June - The Big Lunch
Location: Avenham Park
Time: 11am - 4pm
The Big Lunch is an idea from the Eden Project, aiming to get as many people as possible to have lunch with their local community.
This big lunch is the perfect day out, with something to suit everyone. There will be a funfair, with bouncy castles and an inflatable assault course, making sure kids and big kids are entertained. There will also be crafts and a range of food stalls featuring food from around the world, including Indian, Italian, and Greek, complete with popcorn, ice cream, and candyfloss for dessert!
For more information on events happening over the Queen's Platinum Jubilee weekend, please view the Visit Preston website.
National events
The four days of celebrations will include public events, community activities and beacon lighting, as well as national moments of reflection on The Queen's 70 years of service.
Thursday 2 June - The Queen's Birthday Parade (Trooping the Colour)
The Queen's Birthday Parade (Trooping the Colour): Beginning at Buckingham Palace, the parade will move down The Mall to Horse Guard's Parade, joined by members of the Royal Family on horseback and in carriages.
Over 1,400 parading soldiers, 200 horses and 400 musicians will come together in the traditional Parade to mark The Queen's official birthday.
The parade will close with the traditional RAF fly-past, watched by The Queen and members of the Royal Family from the Buckingham Palace balcony.
Saturday 4 June - Platinum Party at the Palace
A special live concert, broadcast from Buckingham Palace, bringing together some of the world's biggest entertainment stars to celebrate significant moments from The Queen's seven decade reign.
Sunday 5 June - Platinum Jubilee Pageant
The Platinum Jubilee Pageant: A pageant featuring over 5,000 people from across the United Kingdom and the Commonwealth will take place against the backdrop of Buckingham Palace and the surrounding streets.
It will combine street arts, theatre, music, circus, carnival and costume and celebrate the service of Her Majesty's reign, as well as honouring the collective service of people and communities across the country.
Sunday 5 June - Big Jubilee Lunch
People are invited to join in the jubilee celebrations by bringing together neighbours and local communities. Events can be big or small and can take place during the four-day bank holiday weekend.
The platinum jubilee celebrations provide the perfect opportunity to get together with neighbours to mark this historic milestone and anyone wishing to organise a party can do so over the extended bank holiday weekend.
The Big Jubilee Lunch website, hosted by Eden Project Communities, contains a wealth of information that you might need to successfully hold a community event or street party. Download a Big Lunch Pack for ideas, inspiration and tips to help you get started.
Our organising an event page has information and advice on organising a street party and GOV.UK's has a guide to organising a voluntary event.
If your street party proposal involves the closure of a road, you'll need to submit an application in good time. Details of how you can do so can be found on our road closures page.
If you organise an event you may wish to register it with the Platinum Jubilee.
Local Road Closures due to the Queen's Jubilee
The local road closures in Preston will show here once everything has been finalised.