Planning Application for Preston's Animate, Cinema and Leisure Complex given green light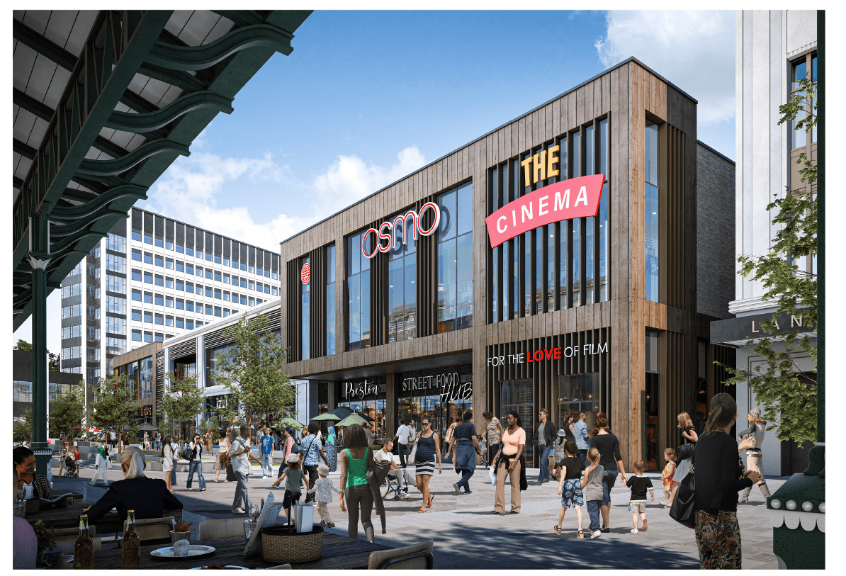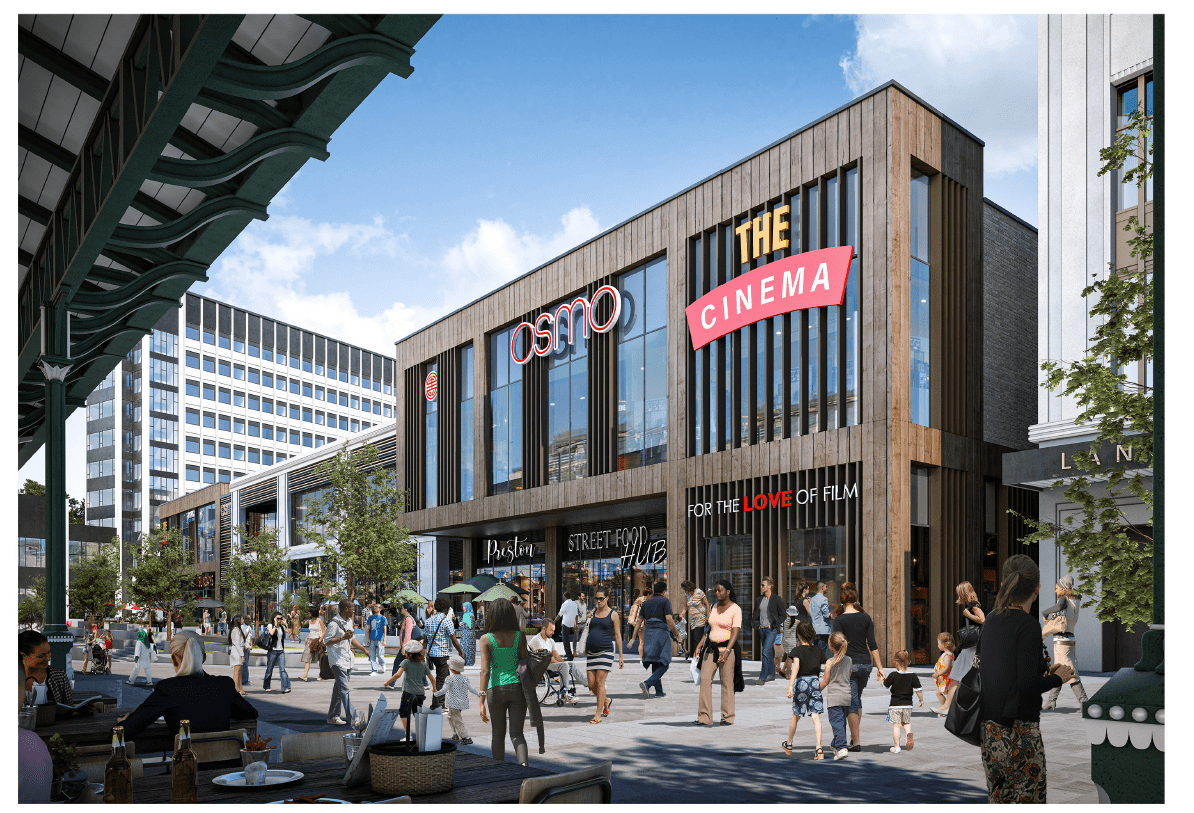 31 March 2022
The planning application for Preston's city-owned £40 million cinema and leisure complex, Animate, has been given the green light by the Council's planning committee. The committee resolved to approve the application subject to receiving no objection from Lancashire County Council highways and a number of conditions.
Animate will be located on the city's former indoor market and will host an eight-screen cinema, bowling alley, food hall, new restaurants and bars and a new public square.
The scheme, designed by Leach Rhodes Walker, will stimulate economic growth and development in Preston and is expected to generate over £7 million of extra economic activity annually while creating 140 full-time equivalent jobs.
Hollywood Bowl was recently named as one of the anchor operators for the project.
The development is one of six major projects planned under Preston's Harris Quarter Towns Fund Investment Programme, for which the city was awarded £20.9m from the government's national Towns Fund initiative in March 2021.
The Council is developing Animate in partnership with Maple Grove Developments, part of the Eric Wright Group.
Andrew Dewhurst, Development Director at Maple Grove Developments, commented:
"There has been a huge amount of work taking place to get to this decision today and I would like to extend my thanks to our partners and project team for their efforts.

"We have been extremely encouraged by the strong interest received from national retail and leisure occupiers, who do not currently have a presence in Lancashire and we look forward to making more announcements in the coming weeks."
Chris Hayward, Director of Development and Housing at Preston City Council:
"This is fantastic news for Preston,and is a key milestone towards starting construction work later this year with the view to opening Animate in 2024. It's a key project in Preston's 15-year City Investment Plan and will contribute greatly to its ambitious vision to transform the city."
John Chesworth, Executive Chairman of Harrison Drury Solicitors and Chair of the Preston Towns Fund Board added:
"Today marks an important day in the transformation of our City Animate is an important step forward in the delivery of the Towns Fund Investment Programme that will see a £200 million investment transform the Preston's Harris Quarter.

"It'll act as a catalyst for further investment into Preston and will be a valuable asset in positioning the City as an attractive place to live and work."
Further Information
Details of the planning application can be found on the news article from December 2021 - New Planning Application Submitted for Animate Cinema and Leisure Complex
Preston City Council actively applies and prioritises the principles of Community Wealth Building wherever applicable and appropriate. Community Wealth Building is an approach which aims to ensure the economic system builds wealth and prosperity for everyone.
Brady Chartered Surveyors acted for Preston City Council and Maple Grove on this scheme.
The other projects included in Preston's £200 million Harris Quarter Towns Fund Investment Programme are:

Preston Pop Ups: Bringing together new temporary event space, artworks and improvements to public realm infrastructure, aimed at boosting visitor activity in the Harris Quarter.
CEIAG Hub: The creation of a new Careers and Employment, Information, Advice and Guidance Hub in the Harris Quarter.
Renewal of Harris Quarter Assets: Investment to support the redevelopment of publicly-owned buildings in the Harris Quarter to support new cultural and community uses.
Illuminate and Integrate: A project to deliver improved pedestrian and cycleway infrastructure, street lighting and other public realm improvements within the Harris Quarter.
Preston Youth Zone: The development of Preston Youth Zone as a state-of-the-art facility for young people in Preston aged eight to 19.
#HarrisYourPlace: The refurbishment of the Grade I listed Harris Museum, Art Gallery & Library, enhancing and protecting the building for generations to come.
For more information visit Invest in Preston.