Preston Youth Zone - new location approved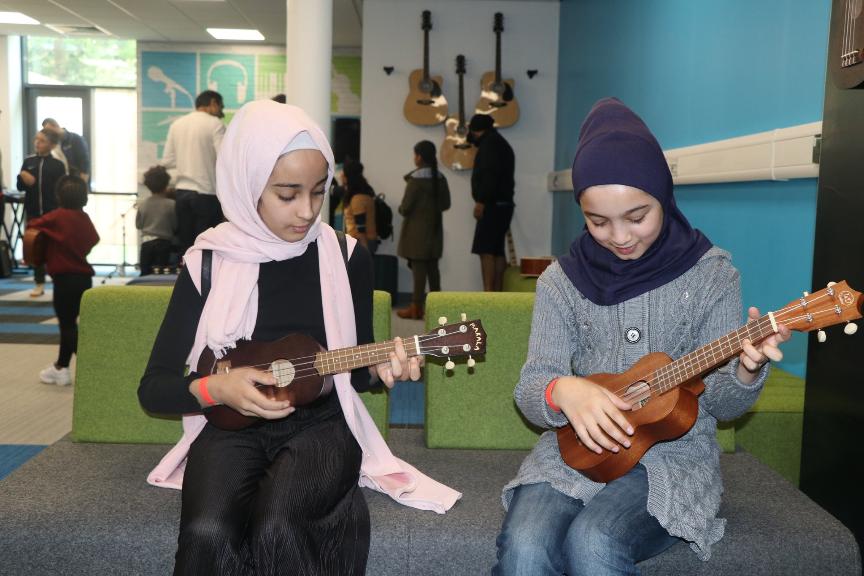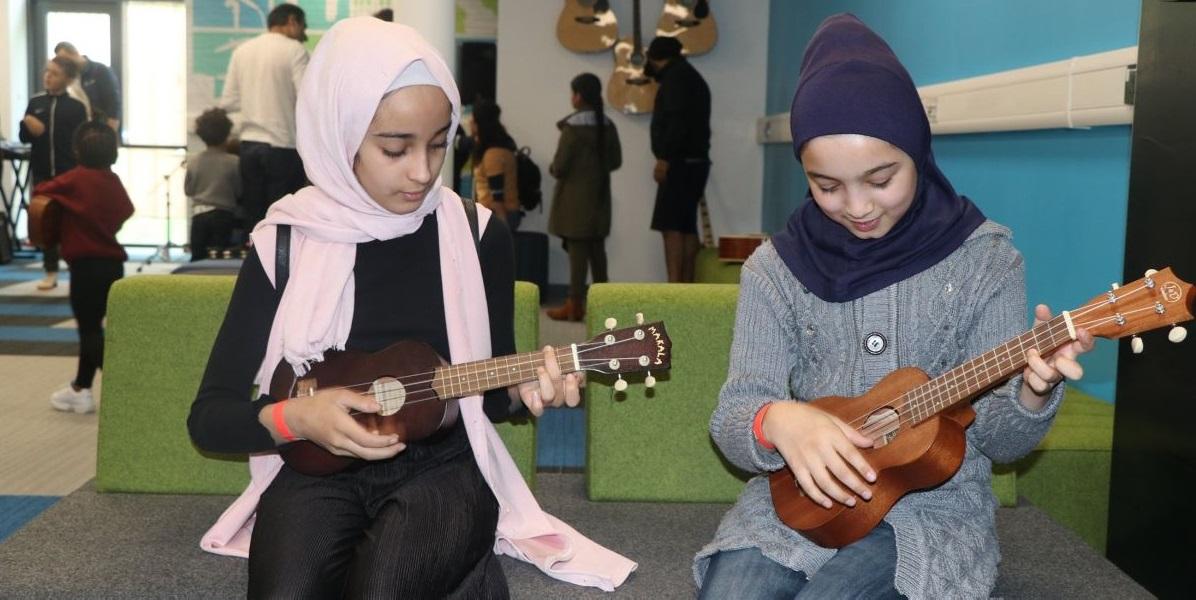 13 December 2021
A significant milestone was reached on Thursday, when in full council it was approved that Preston City Council would provide the land for the Preston Youth Zone, in a key city centre location.
The site, adjacent to the Bus Station, off Lord Street, meets key locational criteria for successful Youth Zones, by providing a prominent but neutral location which is easily accessible by public transport and is an adequate size for the proposed development.
National charity OnSide, which has a network of 14 similar Youth Zones across the UK, has been working with local Preston partners for a number of years to develop a Youth Zone in Preston, successfully submitting a proposal that was accepted as part of the Preston Towns Fund Bid that was accepted by Government earlier this year.
The aim of Preston Youth Zone is to create a state-of-the-art place for young people in the city to provide skills, career and employment advice and provide them with the opportunity to discover new passions, make friends and thrive in an environment that is inclusive, welcoming and exciting.
State-of-the art facilities will include a four-court sports hall, 3G outdoor kick pitch, a gym, boxing and martial arts room, as well as a music room with a built in recording studio, arts and crafts area, climbing wall, dance studio, sensory room, teaching kitchen and rooms to deliver projects in areas such as Enterprise and Employability.
The city centre Youth Zone, which will be run as an independent charity within the national OnSide Network, aims to support around 4,000 young people, and will create 70 permanent jobs, including 35 full time equivalent positions.
Preston Youth Zone is one of six major projects included within the Harris Quarter Towns Fund Investment Programme. This significant regeneration programme, which focuses on the delivery of culture, leisure, residential, infrastructure, community and education through regeneration within the city centre, is part of the overall Preston City Investment Plan.
While part of the Youth Zone's initial funding will come from the Towns Fund, OnSide will fundraise for the remaining building costs and running costs from a range of trusts, grants, private sector and philanthropic contributions.
John Chesworth, Chair of the Preston City Towns Fund Board said:
"The land approval from Preston City Council and continued partnership with OnSide is the crucial next step to creating a much needed Youth Zone in Preston, which is an important project within the Towns Fund Investment Programme.

It is vital that Preston has the ability to support the city's young people, provide them with a safe space, deliver skills and advice as well as creating more jobs and volunteer roles within the city centre.

We will work closely with OnSide and our partners to ensure this great space is created for Preston."
Councillor Matthew Brown, Leader of Preston City Council said added:
''The Youth Zone is a high priority for our city, and I am proud that the City Council is able to step in and provide the land needed, in a good location, to enable this exciting project to move forward.

This project will support Preston's young people, provide access to positive things to do in their community will not only improve their health and wellbeing and drive aspirations for adulthood but also support community cohesion and a vibrant Preston City centre.

While this is an essential next step, we continue to look to Lancashire County Council for much-needed support for the on-going revenue costs of the Youth Zone."
Guy Topping, Chair of the Preston Youth Zone Committee, said:
"This is a really exciting milestone for Preston Youth Zone. We have been passionate about delivering this for several years now - it will be a place that the city's young people deserve.

I want to thank all involved with the Towns Fund Bid and at the Council who have got us to this stage, and urge everyone in Preston to get behind the project."
Further Information
OnSide work in partnership with local authorities, charitable trusts and local businesses to provide both capital and revenue funding for each facility. OnSide now operates a national network of Youth Zones with fourteen in operation and a number of others in the development pipeline.
Visiting the Youth Zone will cost young people just £5 annual membership and 50p admission.
The Harris Quarter Towns Fund Investment Programme is a bold and transformational development programme in Preston's Harris Quarter that will be delivered between 2021 and 2026. For more information visit Invest Preston - Harris Quarter Regeneration
It has been kickstarted by a £20.9 million Town Deal which Preston secured in March 2021 as part of the government's £3.6 billion Towns Fund, established to help level up towns and cities around the country.
The Harris Quarter Towns Fund Investment Programme is focussed on a number of regeneration projects across culture, leisure, residential, infrastructure, community and education, and is part of the Preston City Investment Plan (CIP).
Harris Quarter Towns Fund Investment Programme projects
Preston Pop Ups: Bringing together new temporary event space, artworks and improvements to public realm infrastructure, aimed at boosting visitor activity in the Harris Quarter.
CEIAG Hub: The creation of a new Careers and Employment, Information, Advice and Guidance Hub in the Harris Quarter.
Animate Cinema and Leisure Scheme: The delivery of a new cinema and bowling attraction with food and drink venues, a car park and public square next to Preston Markets.
Renewal of Harris Quarter Assets: Investment to support the redevelopment of publicly-owned buildings in the Harris Quarter to support new cultural and community uses.
Illuminate and Integrate: A project to deliver improved pedestrian and cycleway infrastructure, street lighting and other public realm improvements within the Harris Quarter.
Preston Youth Zone: The development of Preston Youth Zone as a state-of-the-art facility for young people in Preston aged eight to 19.
#HarrisYourPlace: The refurbishment of the Grade I listed Harris Museum, Art Gallery & Library, enhancing and protecting the building for generations to come.
The Preston Towns Fund bid was led by the Preston Towns Fund Board, a sub-committee of the Preston Partnership. The Harris Quarter is the city's main civic and cultural quarter and includes the buildings, public spaces and streets surrounding The Harris Museum, Preston Markets, The Guild Hall and the bus station.
Towns Fund - Towns Deals
Towns Fund is a £3.6 billion fund established by the government and managed by the Ministry of Housing, Communities and Local Government (MHCLG) to level up towns and cities around the country.
In 2019, the Prime Minister announced that the Towns Fund would support an initial 101 places across England to develop Town Deal proposals, to drive economic regeneration and deliver long-term economic and productivity growth.
A Town Deal is an agreement in principle between government, the Lead Council and the Town Deal Board. It will set out a vision and strategy for the town, and what each party agrees to do to achieve this vision.
Each of the 101 towns selected to work towards a Town Deal also received accelerated funding in 2020 for investment in capital projects that would have an immediate impact and help places "build back better" in the wake of Covid-19.
The city was awarded a total of £20.9m from the Towns Fund in March 2021 to support Preston's Harris Quarter Towns Fund Investment Programme which will breathe new life into some of the area's heritage assets, key buildings and open spaces to create a diverse culture, leisure and employment offering.
OnSide
OnSide is a national charity that believes all young people should have the opportunity to discover their passion and their purpose. To find out what they've got and where it could take them. We fund and build state-of-the-art, multimillion-pound Youth Zones in the country's most economically disadvantaged areas. We train the amazing people that run them.
We offer continuing support - and the nationwide OnSide Network where they can learn and grow, share their stories and celebrate their success together. These are brand new, purpose-built spaces fizzing with energy, and crammed with incredible facilities. They offer 20 activities each night ranging from football, climbing and media to skating, DJ-ing, drama and employability training with entry costing just 50p along with a £5 membership.
They are staffed by skilled and dedicated youth workers who truly believe in young people - helping them see what they could achieve, and giving them the skills, confidence and ambition to go for it.
Over 50,000 young people are already members across the OnSide network at our 14 open Youth Zones in:
A number of other Youth Zones are currently at different stages of development including Grimsby and Warrington.
Each Youth Zone is an independent charity with its own private sector-led board. This model of local ownership is a key factor in ensuring the financial sustainability of each Youth Zone. The Youth Zone provides a way for local communities to actively support their young people between the age of 8 and 19 (25 for those with additional needs). For more details visit Outside Youth Zones.