Exciting plans for The Harris when it re-opens in 2024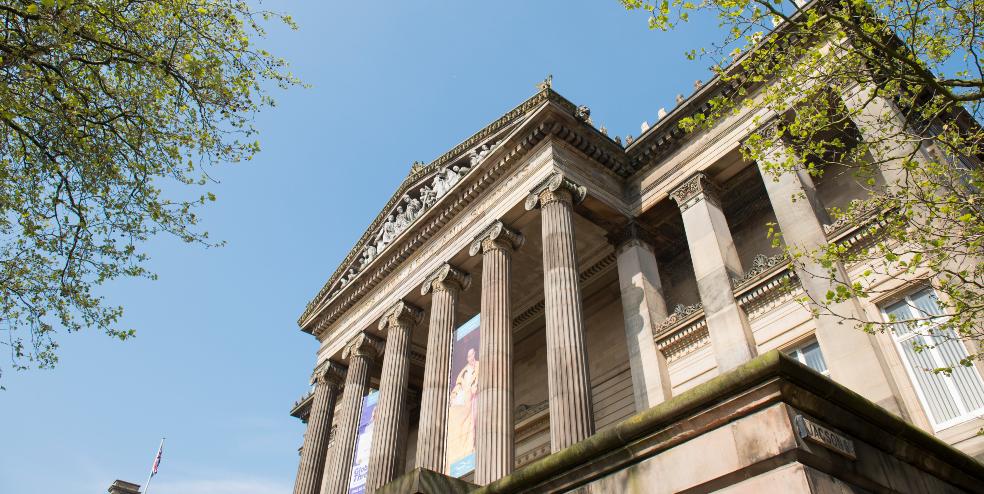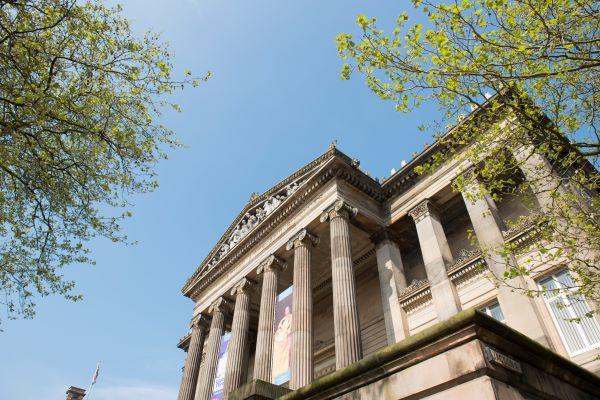 23 September 2021
We are delighted to have this once-in-a-lifetime opportunity to preserve and celebrate the original features of the Grade I listed Harris and protect them for the future.
To create the exciting updates and new spaces at The Harris, we need to temporarily close the building from 5pm on Saturday 2 October to let the work begin. However, don't worry as we will be creating new spaces across the community to showcase The Harris and house our services during the closure.
Between Monday 4 October and Saturday 16 October you will be able to access library services online - there is a huge selection of e-books and magazines for you to take a look at, or you can visit other libraries across Preston. From Monday 18 October, The Harris library and IT services will be available for all in its new 'home from home' in the Guild Hall.
We have funds committed to the project by National Lottery Heritage Fund, the UK Government's Towns Fund, and a wide range of generous supporters. It's also an excellent example of joint partnership working between Preston City Council and Lancashire County Council in making this happen.
Councillor Peter Kelly, Cabinet member for culture and arts at Preston City Council, said:
"The ambitious plans and vision we've had for the re-imagining the Harris project are now coming to fruition as we take this huge step forward.

"In order to achieve and realise these changes, the Harris building must close for a period of time to allow this work to take place. We're working hard in the background to ensure you're kept up to date and how you can still interact with our services while the building is closed. Look out for details on our 'home from home' updates."
County Councillor Peter Buckley, Cabinet member for community and cultural services at Lancashire County Council, added:
"The temporary closure of the Harris is a key milestone in the journey to realising the ambitious Harris Your Place project for Preston and Lancashire.

"I am pleased we are able to continue the library and IT services from the temporary Harris 'home from home' in the Guild Hall. Here visitors will be able to borrow and browse, log on, collect reservations and enjoy the book of the month from Monday 18th October.

"This is an exciting time for The Harris and we can't wait for the project to begin to preserve and celebrate The Harris' original features and protect them for future generations to enjoy."
Leader of Preston City Council, Councillor Matthew Brown, said:
"While it is sad to see the doors of the iconic Harris building temporarily close, this is the culmination of years of work to establish the right plans and secure funding for this important and beloved Preston asset.

This is a key step forward in delivering the Harris Quarter Towns Fund Investment Programme, which sees significant investment into projects that represent positive change in the city. It is a strong example of the power of collaboration and commitment to delivering our ambitions for Preston that benefits everyone."
You can follow the project's progress via the Harris website and social media channels, where we'll also share news of upcoming pop-up exhibitions and Halloween half-term family activities and where they'll take place.
Before we close on 2 October why not visit an exhibition, pick up some books to tide you over, visit the café for one last time in its current location and enjoy 50% off selected shop stock.
Further Information
The Harris re-imagining project arms to create a cultural, civic and community hub at Preston and Lancashire's premier art gallery, museum and library.
Alternative libraries are available to visit across Preston - Ingol, Savick, Fulwood, Sharoe Green and Ribbleton
Preston City Council actively applies and prioritises the principles of Community Wealth Building wherever applicable and appropriate. Community Wealth Building is an approach which aims to ensure the economic system builds wealth and prosperity for everyone. For more information please see: www.prestoncommunitywealth.org
About the Harris
Based in Preston, Lancashire, the Harris is one of the leading museums, galleries and libraries in the region. Host to art collections of national significance, exciting activities and events for all ages and an award-winning contemporary art programmed, the Harris welcomed over 380,000 visitors in 2018/2019. The Harris consists of an art gallery, museum, library and café.
Harris Your Place
In March 2021 the Harris was granted £4.5m from The National Lottery Heritage Fund - the critical final piece of funding needed to deliver an ambitious £10.02m reimagining of the iconic Grade I listed building.
Called Harris Your Place, the capital scheme has also been made possible thanks to a further £3.6m from Preston City Council; Lancashire County Council; the Preston, South Ribble and Lancashire City Deal; Arts Council England, the Friends of the Harris and public donations. Other key supporters include the University of Central Lancashire (UCLan), Preston, South Ribble and Lancashire City Deal, the Harris Trust and the Harris Charity.
Harris Your Place will make the Harris the UK's first blended museum, art gallery and library and make the building more accessible to welcome an additional 100,000 visitors per year with a community-led programme of exhibitions, activities and events.
Due to commence in autumn 2021, works will return the building to its original splendour and reveal some of the Harris' original architectural details, which have previously been hidden.
Based in Preston, Lancashire, the Harris is one of the leading museums, galleries and libraries in the region. Host to art collections of national significance, exciting activities and events for all ages and an award-winning contemporary art programme, the Harris welcomed over 360,000 visitors in 2019.
Visit The Harris - Harris Your Place Information for more details.
About National Lottery Heritage Fund
Using money raised by the National Lottery, we Inspire, lead and resource the UK's heritage to create positive and lasting change for people and communities, now and in the future. www.heritagefund.org.uk. Follow @HeritageFundUK on Twitter, Facebook and Instagram and use #NationalLotteryHeritageFund.
Harris Quarter Investment Programme
The Harris Quarter Towns Fund Investment Programme is a bold and transformational development programme in Preston's Harris Quarter that will be delivered between 2021 and 2026.
It has been kick-started by a £20.9 million Town Deal which Preston secured in March 2021 as part of the government's £3.6 billion Towns Fund, established to help level up towns and cities around the country.
The Harris Quarter Towns Fund Investment Programme is focussed on a number of regeneration projects across culture, leisure, residential, infrastructure, community and education, and is part of the Preston City Investment Plan (CIP).
Harris Quarter Towns Fund Investment Programme projects:
Preston Pop Ups: Bringing together new temporary event space, artworks and improvements to public realm infrastructure, aimed at boosting visitor activity in the Harris Quarter.
CEIAG Hub: The creation of a new Careers and Employment, Information, Advice and Guidance Hub in the Harris Quarter.
Animate Cinema and Leisure Scheme: The delivery of a new cinema and bowling attraction with food and drink venues, a car park and public square next to Preston Markets.
Renewal of Harris Quarter Assets: Investment to support the redevelopment of publicly-owned buildings in the Harris Quarter to support new cultural and community uses.
Illuminate and Integrate: A project to deliver improved pedestrian and cycleway infrastructure, street lighting and other public realm improvements within the Harris Quarter.
Preston Youth Zone: The development of Preston Youth Zone as a state-of-the-art facility for young people in Preston aged eight to 19.
#HarrisYourPlace: The refurbishment of the Grade I listed Harris Museum, Art Gallery & Library, enhancing and protecting the building for generations to come.
The Preston Towns Fund bid was led by the Preston Towns Fund Board, a sub-committee of the Preston Partnership.
Towns Fund - Towns Deals
Towns Fund is a £3.6 billion fund established by the government and managed by the Ministry of Housing, Communities and Local Government (MHCLG) to level up towns and cities around the country.
In 2019, the Prime Minister announced that the Towns Fund would support an initial 101 places across England to develop Town Deal proposals, to drive economic regeneration and deliver long-term economic and productivity growth.
A Town Deal is an agreement in principle between government, the Lead Council and the Town Deal Board. It will set out a vision and strategy for the town, and what each party agrees to do to achieve this vision.
Each of the 101 towns selected to work towards a Town Deal also received accelerated funding in 2020 for investment in capital projects that would have an immediate impact and help places "build back better" in the wake of Covid-19.